Amsas Consulting(Amsas Energy Ltd.)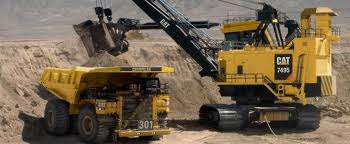 Press Release 1st February 2019
==============================================
It is hoped that the new President of Puntland HE Said Abdullahi Deni will restart focusing on rebuilding Puntland that had suffered from the mismanagement of the previous administration for the last five years. Major Job creation projects in Infrastructure, Mining, Oil and Gas is hoped to restart
Amsas Consulting Chief Executive Dr.Ali Abdullahi also met with Isims, local leaders, many businessmen from Puntland on the best way to restarting major Mining, Oil and Gas projects in Puntland.
On the sidelines of the conference in Garowe many companies exchanged ideas and knowhow and even some agreements and deals were done.
Amsas Consulting is a major player in the resource sector of Somalia and was instrumental in the discoveries of Oil and Gas in Kenya.
Please do not hesitate to contact us at the contacts below.
Perth-Australia
Headquarters Contacts: 11/980 Albany Highway, East Victoria Park,Western Australia 6103.Australia, Coburg, Victoria305, Australia
Australia. Tel:+613-84004482 Fax : +61-3-86720703
email: info@amsasconsulting.com
Africa: P.O.Box 2677-00100,Nairobi.Kenya.
Office Tel:+254115370627
Mobiles:+254115370627
+254722472472
© 2001 Amsas Management Consulting